Postet den:

02/06/2019

Kategorier:

Nyheder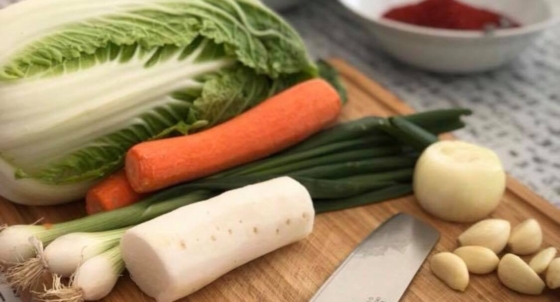 Lær at lave din egen koreanske gourmet kimchi fra bunden! Copenhagen Kimchi Festivals kimchi eksperter guider dig gennem hele processen. Vi sørger for ingredienser og stiller køkkengrej, engangshandsker og forklæde til rådighed. Du får din egen kimchi med hjem i en speciel kimchipose.
Workshoppen varer 1 time.
Pris pr. person: DKK 150,– inkluderer: råvarer, pose til kimchi opbevaring, opskrift og undervisning.
Tider/Schedule:
Friday June 21
kl. 14.00-15.00: WORKSHOP 1
kl. 16.00-17.00: WORKSHOP 2
kl. 18.00-19.00: WORKSHOP 3
Saturday June 22
kl. 10.00-11.00: WORKSHOP 4
kl. 13.00-14.00: WORKSHOP 5
kl. 15.00-16.00: WORKSHOP 6
kl. 17.00-18.00: WORKSHOP 7
Sunday June 23
kl. 11.00-12.00: WORKSHOP 8
kl. 13.00-14.00: WORKSHOP 9
kl. 15.00-16.00: WORKSHOP 10
BEGRÆNSET ANTAL PLADSER PR. WORKSHOP!
Tilmelding skal ske til: diykimchi@gmail.com
med angivelse af WORKSHOP Nr. (date and time) samt deltagernavn(e).
To register send an email to: diykimchi@gmail.com
write the Workshop No. (date and time) and name(s) of participant(s).
Når tilmeldingen er registreret, fremsendes en email bekræftelse med betalingsoplysninger.
When the registration is finalized, you will receive an email confirmation with payment details.
Øvrige betingelser/ Other conditions:
Tilmeldingsgebyret refunderes ikke. Hvis du lider af fødevareallergier, skal du give besked til workshop ansvarlig inden workshoppens start./ The registration fee is non-refundable. If you suffer from food allergies, it is mandatory you advise the workshop leader before the start of the workshop.
For more updates follow the event on Facebook